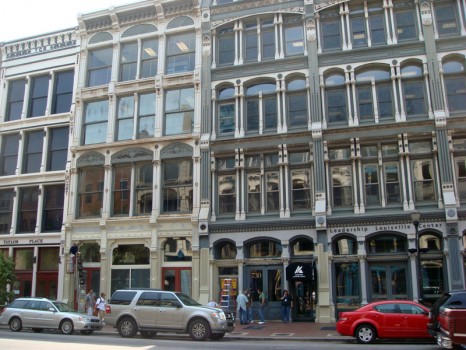 Kentuckiana Court Reporters is proud to announce the opening of its new corporate headquarters and conference center. As of March 25, 2012, Kentuckiana's corporate office will be located at 730 West Main Street, Suite 101, Louisville, Kentucky. "Our decision to open the new office will increase our ability to serve a continually growing client base in Louisville and Southern Indiana," said Rebekah Turner, Kentuckiana's President. "We are really going to miss our great neighbors in the Starks Building but the need for more room required us to move". The new office will have roughly one third more space and allow us to offer a more comfortable environment for attorneys.
Our new conference rooms "will set a new standard for comfort in Louisville," said Ann Madrick, Kentuckiana's Office Manager. "We really believe that our new suites will become the premier destination for depositions, mediations, conferences, EUO's and other legal meetings in Louisville, Kentucky." Kentuckiana's conference suites are offered at no charge to clients. "Our focus is on providing spacious facilities that offer all of the modern amenities such as the free Wi-Fi and the large HD screens that we have all become accustomed to having," Ann continued. Kentuckiana also maintains conference rooms in Lexington, Cincinnati, Indianapolis and London, Kentucky.
"We have been through a lot of adversity the last few years and are proud to have not only survived but grown," Ms.Turner continued. In a time of financial turmoil and economic downsizing around the country, Kentuckiana Court Reporters has reinvested in equipment, technology and personnel. We hope this investment will result in continued growth over the next ten years and beyond.
"Kentuckiana has always offered a relaxed environment where people work hard but don't forget to smile," added Ms.Turner. "We are going to continue to revolutionize the court reporting industry while having fun." Look for your invitation to the Kentuckiana open house in the coming weeks.