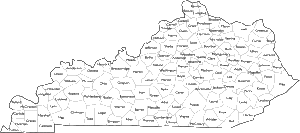 Did you realize that Kentucky is over 380 miles long? It would take over six hours to drive from Kentucky's easternmost point in Pike County to its westernmost point in Fulton County. For an attorney who works from one of the Commonwealth's larger cities, such as Louisville or Lexington, this can make for a lot of driving. Moreover, it creates a significant challenge when it comes to coordinating the schedules of court reporters and videographers in distant cities where an attorney may not regularly work. As you may have guessed, we can solve those problems for you.
Kentuckiana Has Court Reporting Offices Across Kentucky.
We currently maintain court reporting offices in Louisville, Lexington and London, Kentucky while our office in Cincinnati serves the Northern Kentucky region. These offices allow us to provide attorneys with conference rooms, court reporters, videographers and videoconferencing across the region. While we do not maintain offices in the westernmost portion of the state, we do have court reporters who live in Paducah and Owensboro. The bottom-line is that we are not just Louisville court reporters – – we have local court reporters and videographers all across Kentucky who can cover any deposition, arbitration, trial or hearing in the Commonwealth. Make one call to Kentuckiana and relax knowing that the details will be taken care of no matter the location of your next deposition.
Let Us Drive You To Your Next Deposition.
While we do have court reporters located all across Kentucky, our most heavily staffed offices are in Louisville, Lexington and Northern Kentucky. This means that we have the capacity to send our court reporters from those offices to any other part of Kentucky. Why aimlessly drive for three hours on the way to your deposition when you could spend that time reviewing documents, preparing for the deposition or just sleeping? Ride with us! Our court reporters and videographers are happy to give you a ride to the deposition at no extra charge.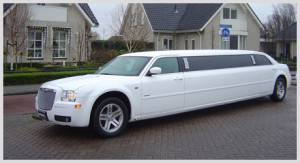 True One-Stop Scheduling.
All of our competitors now advertise "nationwide" or "worldwide" scheduling options. Look, we do not know any court reporters in North Korea and neither do our competitors. Moreover, court reporters who work from home do not have the capacity to cover long distance jobs. Instead, many are just searching the internet for reporters – – the same thing you would do. Kentuckiana, on the other hand, has long-standing business relationships with the best court reporting firms across the United States. If you need professional court reporters anywhere in the United States, we can provide them to you. If you need court reporters anywhere in Kentucky, Southern Ohio or Southern Indiana, we will personally cover your job. We do not Google-search search for reporters in Florence, Kentucky because we already have them there. With over thirty years of experience, you can be certain that you will receive high quality court reporting services at reasonable prices when you schedule with Kentuckiana Court Reporters.
[br]
Kentuckiana Court Reporters
730 West Main Street, Louisville, KY 40202 | 710 East Main Street, Lexington, KY 40502
502-589-2273
schedule@kentuckianareporters.com