Kentuckiana Court Reporters has been fortunate to experience growth during some rough years for the economy. We like to think that our continued addition of new clients is due to our good looks and charisma. In reality, it is probably due to our professional court reporters, our industry leading transcript delivery time, our dedication to quality and the affordability of our products. Seriously though, enough about us, let's talk about you.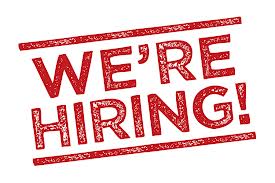 We are actively hiring for the following positions in our Louisville, Kentucky office:
– Stenographer
– Digital Court Reporter
– Videographer
– Transcriptionist
– Proofreader
– Administrative Assistant
Ideal candidates will have at least a year of experience at their particular position. Most of our employees are college graduates and/or graduates of an accredited court reporting school. Reliable transportation (we travel) is a necessity. Most importantly, you have to be comfortable in social settings and communicating with attorneys, medical experts and other professionals every day. Finally, you should really enjoy eating at Subway because it is, unfortunately, one of the few restaurants within walking distance of our office (we bring in catering for depositions).
Send resumes to schedule@kentuckianareporters.com