Kentuckiana Reporters sets the standard for certified court reporting. We have more nationally certified reporters than any firm in the state. Even though it is not required by the state of Kentucky, we will now require all of our reporters to become certified within their first year of employment. This list will grow rapidly over the next few months: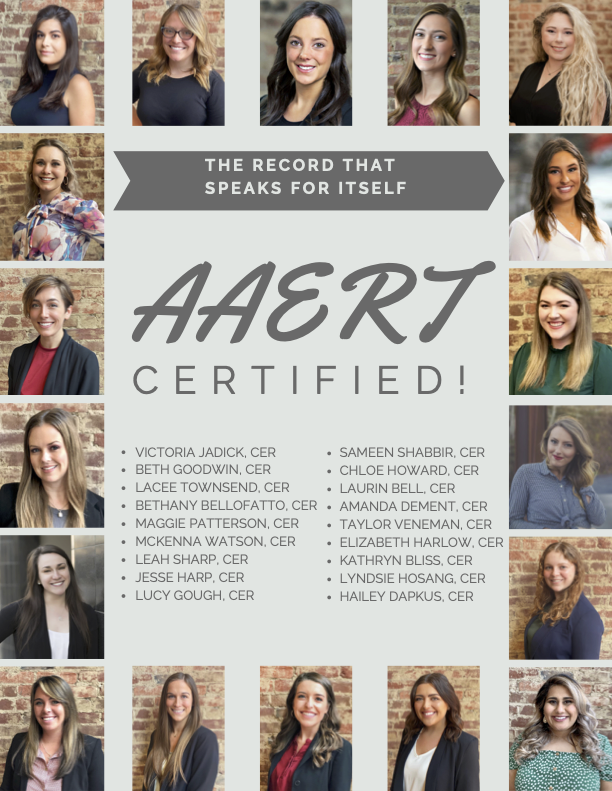 Since 1995, the AAERT certifications have been recognized as the leading certification for courts and businesses throughout the United States. These certifications are growing in popularity in Canada and throughout the world due to the many years of professional development of our Best Practices Guide and proficient testing.
Receiving and holding an AAERT certification designation demonstrates a continuous dedication and knowledge of the digital court reporting and transcription profession. Completing the AAERT certification process represents proof of your professionalism and an understanding of your trade.

Anyone holding a CER® or CET® is required to be recertified every three years. This is unique in the industry as other certifying bodies, like the NCRA, only require a one-time speed test for permanent certification.