Kentuckiana Court Reporters
[br]
Kentuckiana Court Reporters is the oldest court reporting and videography firm in Louisville, Kentucky. While our company's headquarters is located in Louisville, we also maintain offices in Lexington, KY, London, KY, Cincinnati, OH and Indianapolis, IN. Our court reporters and legal videographers travel from our offices to any location in Kentucky, Indiana, Ohio and Tennessee for your depositions.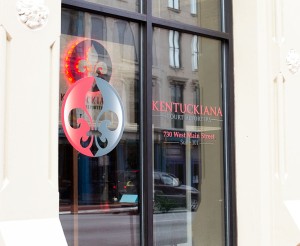 You have a lot of court reporting choices in Louisville and a lot of reporters call themselves an agency or a firm. However, we are the only court reporting firm in Louisville with a full-time staff that includes a scheduling manager, transcript manager, production manager, office manager, in-house court reporters, in-house legal videographers and in-house transcriptionists. Check out our staff page and meet the real people who will assist you through every step of the deposition process. There are a lot of people offering online scheduling now days and that is a great option that we offer as well. However, there are many occasions when you need to speak with a real person about your case. You can call us 24 hours a day and reach a member of our management team to schedule a deposition, confirm a hearing, add a videographer to an existing deposition, change locations, rush production of a transcript or just blow off steam.
Our court reporters and legal videographers travel the region covering depositions, arbitrations and mediations, conventions, labor and contract negotiations, shareholder and business meetings, trials, EEOC hearings, IRS hearings, administrative hearings, zoning meetings, union hearings, and just about any quasi-judicial or government matter you can imagine. No case is too large or too small. Our clients come from vastly different backgrounds and include solo practitioners, Louisville Metro Government, Fortune 500 companies, law firms of every size, insurance companies, unions, trade associations, police departments and countless others. Call us today to craft a court reporting solution for your unique needs.
Our services include, but are not limited to:
In addition to providing solutions to your court reporting and videography needs, we have always offered our clients what we like to call "full concierge service". We will help you reserve hotels, make dinner reservations, arrange transportation, and even pick you up from the airport. You focus on preparing for your deposition and we will handle the rest.
Many of our clients are from Louisville and know how much the city has to offer. If you are visiting or are new to the area, then welcome to Louisville. Our Louisville court reporters are here to help make your visit more enjoyable. Louisville has long been known as the Derby City and, more recently, as Possibility City. Louisville is a city on the move with major amenities like world-class performing arts, great sports and fine dining. Louisville also offers hospitality, warmth and smaller-city advantage, like shorter commutes and a low cost of living. We are proud that Louisville has been named the "Most Livable" large city in America. Louisville is a City of Parks and has one of the country's largest parks expansions currently underway, adding 4,000 new acres of park land and the 100-mile Louisville Loop bike trail encircling the entire community.
Kentuckiana Court Reporters
 730 West Main Street, Louisville, KY 40202 | 710 East Main Street, Lexington, KY 40502
502-589-2273
schedule@kentuckianareporters.com
Court Reporters Louisville KY | Court Reporters London KY | Cincinnati Court Reporters  | London KY Court Reporters | Louisville Court Reporters
Indianapolis Court Reporters | Lexington KY Court Reporters