Lexington City Guide
[br]
Kentuckiana Court Reporters is a full-service court reporting and legal video firm committed to taking the hassle out of your deposition experience. Your focus should be on the substance of your examination. We will handle the scheduling of conference rooms, videographers, court reporters, notaries, interpreters, airport shuttles and any other need that may arise. We will even make your dinner reservations. We hope you find our Lexington City Guide helpful.
Where to Stay for Your Deposition
[br]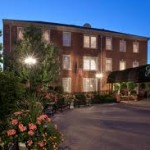 The Gratz Park Inn
The Gratz Park Inn really is the perfect place to stay during a trial in Lexington, Kentucky. It is located within walking distance of the court house and most downtown law offices. Lexington's only historic boutique hotel, the Gratz Park Inn exemplifies the southern grace and charm for which Lexington is known. Give it a try during your next deposition or legal matter in Lexington, Kentucky.
[hr]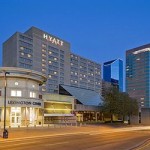 Hyatt Regency Lexington
Hyatt Regency Lexington. Discover the ideal mix of location and service at this downtown Lexington hotel. Connected to Rupp Arena, the Convention Center and Lexington Complex shops, Hyatt Regency Lexington is a great choice whether you are visiting for a conference, a deposition, or other legal matters.
[hr]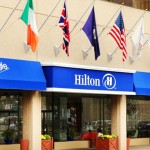 Hilton Lexington
Hilton Lexington. The Hilton Lexington Downtown hotel is a full service hotel in the heart of downtown Lexington Kentucky. The hotel boasts beautiful accommodations including Executive rooms and suites, two restaurants/lounge and plentiful meeting and event space. The hotel is located within walking distance of the Fayette County Courthouse, the Convention Center and most downtown law offices.
[hr]
Where to Eat After Your Deposition
[br]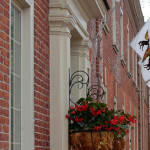 Jonathan's at Gratz Park
Jonathan's at Gratz Park. Named for chef Jonathan Lundy, this charming restaurant has a refined, Old World feel, thanks to its presence in the Gratz Park Inn. Deep, ochre-toned walls and polished woodwork surround diners, who delight in the kitchen's "redefined regional cuisine." A wonderfully cozy bar makes a terrific hangout for the professional crowd. Jonathan's is open for Lunch and Dinner.
[hr]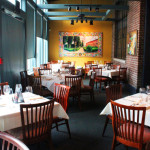 Portofino
Portofino offers upscale Italian dining after your deposition. Its candlelit dining rooms still retain the building's rustic charms while adding white linens and intriguing local art. Portofino combines Italian tradition with California innovation. Portofino has a gourmet menu, and a well-stocked bar that offers great wines, cognacs, and bourbons. Portofino is downtown near the courthouse and most law offices.
[hr]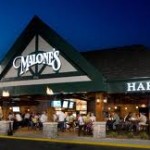 Malone's
If you are in the mood for a great steak after your deposition then Malone's is definitely the place to go. With two locations in Lexington, Malone's has become a favored hang-out for attorneys and other professionals. The steaks are cooked perfectly and their large bar offers a great setting for relaxation after a long day.
[hr]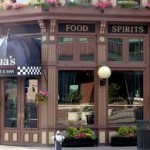 deSha's
deSha's is known for savory American entrees, inventive side dishes, and warm hospitality. They have an extensive offering of fine beverages and specialize in top-barrel bourbons that can be enjoyed in our dining room or our cozy bar. Located on Main Street, it is almost certainly within waling distance of your deposition and/or hotel.
[hr]
Things to do After Your Deposition
[br]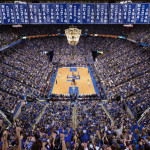 Rupp Arena
If you are a fan of college basketball, you owe it to yourself to visit Rupp Arena during your next visit to Lexington, Kentucky. Rupp regularly sells out its over 23,500 seats and is widely considered the cathedral of college basketball. Whether you love or hate UK basketball, this is a great place to take in a game. Schedule your next deposition in Lexington during basketball season.
[hr]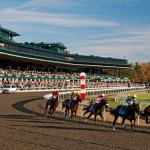 Keeneland
Keeneland has been a fixture in American horse racing since 1936. It is almost impossible to think of a better setting to blow off steam after a deposition than Keeneland. Have a drink, make a few bets and enjoy the sights. Deposition prep can continue tomorrow.
[hr]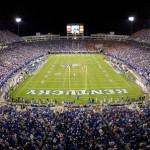 Commonwealth Stadium
Commonwealth Stadium. Again, you do not have to be a fan of the University of Kentucky to enjoy a college football game in Lexington. Kentucky plays against some of the best teams in the country during their SEC football schedule. Take in a game if you are in Lexington for depositions in the fall.
[hr]