Convention Reporters & Convention Videos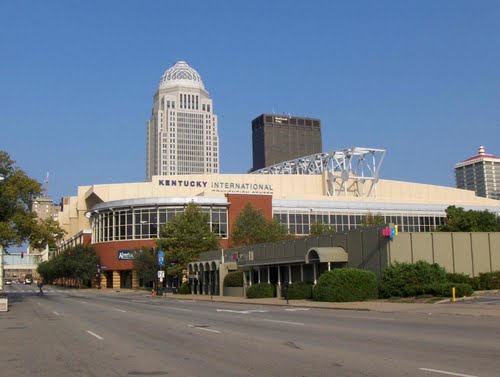 Kentuckiana Court Reporters was the first court reporting firm in Louisville officially listed by the Louisville Convention and Business Bureau. We have provided the official minutes of convention meetings for groups ranging from the Indiana Volunteer Firefighters Association to the National Rifle Association Celebration of American Values Leadership Forum to the United States Quad Rugby Association.
We regularly provide court reporters, videographers and interpreters for stockholder meetings, convention board meetings, bond meetings, budget meetings, union hearings, disciplinary hearings and more. If you do not need a reporter to attend the convention in person, we can still create an accurate record by transcribing the recorded "minutes" from your association meetings.
You can rely on our experienced Louisville court reporters for all of your transcription and videography needs during your next trip to the Kentucky International Convention Center or the Kentucky Exposition Center. While we are at it, we will even tell you all the fun places to go during your time in Louisville. Check out our Louisville city guide for things to do while you are visiting Louisville, Kentucky.
We understand the work and cost involved in organizing a convention. Through our work with numerous conventions in the area, we have tailored our services in such a way so as to minimize the impact of court reporting and transcription on your budget. Many court reporters try to bundle their services and this can lead to you paying for services that are suited for an attorney rather than an organizational convention. Don't waste valuable resources on services that you do not need. Call to schedule our Louisville court reporters to maintain the official record of your next convention.
Louisville Court Reporters | Lexington Court Reporters | Florence Court Reporters
Cincinnati Court Reporters | London Court Reporters