Lexington, Kentucky Court Reporting and Legal Deposition Services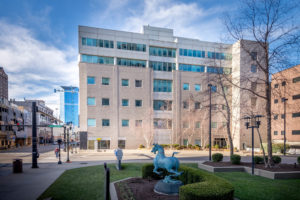 Servicing all of the Midwest and Providing Court Reporting
and Legal Videography Services Nationwide.
175 East Main Street, Suite 105, Lexington, KY 40507
Production Email: production@kentuckianareporters.com
Scheduling Email: schedule@kentuckianareporters.com
Please call (877) 808-5856 or fill out our form below
Kentuckiana Court Reporters has provided reporting and videography services to Lexington for over thirty years.  Our downtown office has conference rooms and a business lounge available for your next deposition. We also offer an attorney office for you to use if you need to do additional prep work before or after your deposition. We even have free valet parking.  Kentuckiana is an established court reporting firm whose nationwide coverage provides you with the convenience of one centralized office for scheduling, coordinating, billing and standardized rates for complex cases that cover multiple states and cities. Our Lexington court reporters, with over 80 combined years at Kentuckiana Reporters, will provide you a personalized service that is second to none. So let Kentuckiana Reporters take care of scheduling your depositions, video and translators in Lexington, Kentucky and across the United States!
Lexington Court Reporters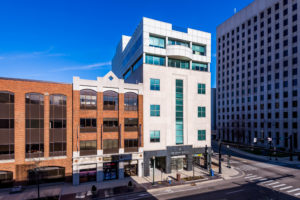 Office: (877) 808-5856
Fax: (502) 584-0119
Lexington Street Address:         
175 East Main St., Suite 105
Lexington, KY  40507
Mailing Address:
Kentuckiana Reporters, LLC
PO Box 3983
Louisville, KY 40201
Scheduling: schedule@kentuckianareporters.com
Google Map & Directions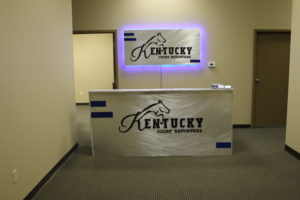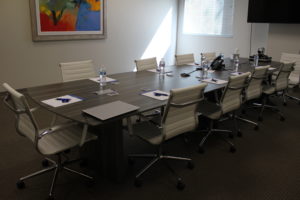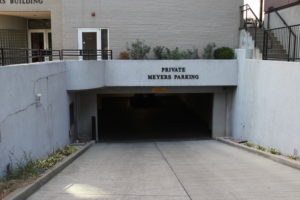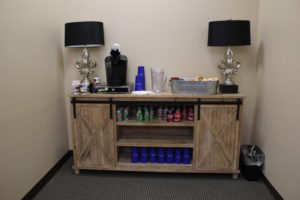 Lexington Attractions
Keeneland, Lexington
Part thoroughbred race course, part sales company and considered one of America's most beautiful tracks, Keeneland is known for its well-designed and meticulous landscaping. The grounds consist of the paddock, a prep area where visitors can view horses up-close just before the race and a combination of dirt and turf race tracks.
Attraction type: Horse track
Kentucky Horse Park, Lexington
Horse enthusiasts and other visitors can meet and pet their favorite breeds at this 12,000-acre working horse farm dedicated to celebrating man's relationship with the majestic creatures. The park features two museums, twin theaters and nearly 50 different breeds of horses.
Attraction type: Sports complex; Amusement/theme park; Sports museum; Specialty museum; State park; Park
Rupp Arena, Lexington
Sports and entertainment center seats 23,600 spectators and serves as home to the University of Kentucky Men's Basketball team – – your 2012 NCAA National Champions!
Attraction type: Arena/stadium/field
The Thoroughbred Center, Lexington
Take a tour behind the scenes to learn what a typical day is like for a racehorse.
Attraction type: Educational site; Tour
Accommodations: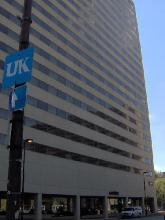 Hilton Plaza Hotel
369 W Vine St, Lexington, KY – (859) 231-9000
The Hilton Plaza Hotel is located on Lexington's Triangle Park, this heart of downtown Lexington.  It is within walking distance of many attractions and dining options.

Hyatt Regency Lexington
401 W High St, Lexington, KY – (859) 253-1234
Hyatt Regency Lexington This hotel is perfectly situated in the downtown business district at Triangle Park and Lexington Center, near shopping, dining and Rupp Arena.
Scheduling Time Saver
One phone call to a calendar manager you know for depositions located anywhere – nationally or globally. No need to follow up with unfamiliar reporters or trying to locate conference rooms. You deal only with us.
Production and Distribution
Centralized production and distribution. Your transcript is centrally produced and archived in our secure repository by our offices so that you always get the same assurance of quality, familiar format and guaranteed 7-day turnaround.
All document production is done "in-house." We do not rely on any other company to produce our documents.
Maintaining control of the documents allows us to ensure that the final product is in keeping with our high standards.
Convenient access to repository. ALL transcripts are formatted and produced in our offices and stored in our secure repository permanently and indefinitely. No need to search for the delivery or location of transcripts. Legal staff has access to our secure repository 24 hours a day.
Customized Billing
Fair and familiar invoicing: we generate all invoices, extend reduced rates when available and stand behind you as a client wherever your discovery needs take you.
To complement our approach to cost savings, Kentuckiana Reporters has formed strategic alliances with other reputable legal service providers. Kentuckiana can procure these services at a fraction of the cost you would if you were to contact them directly.
We also know that your Accounts Payable department can get inundated with invoices from multiple vendors. In addition to the "hard cost" savings, you will also save additional "soft costs" by reducing the number of invoices to process. It is estimated that an additional 10%-20% savings can be realized by streamlining the accounts payable function.
[color-box]
Schedule a Deposition Now
[/color-box]