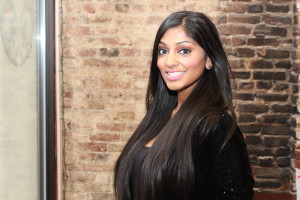 Kentuckiana Court Reporters is proud to announce the addition of one of our newest court reporters, Meghan Hale. Meghan was born in India but grew up in Hopkinsville and has spent most of her life in Kentucky.  She has administrative experience in the financial and medical industries. Meghan's litigation focus is currently Workers' Compensation, Examinations Under Oath, and personal injury cases.
Like all of our court reporters, Meghan takes depositions on a daily basis. Whereas most court reporters may only take two or three depositions per week, our standardized production system allows our court reporters to stay in the field every day. In short, court reporters like Meghan spend almost all of their time working directly with attorneys and experiencing the many unique situations that can arise during litigation. Whatever problem or scenario that may arise at your deposition, you can be confident that Meghan has successfully dealt with a similar situation in the past.
Like all of our court reporters, Meghan produces your deposition transcript within seven business days. We do this at no extra charge because we know how important it is for your clients to have information in a timely manner. As an attorney, you don't want to make your clients wait over a month for a deposition summary. When you rely on Kentuckiana Reporters, your transcript will be delivered quickly so that you can relay all of the information obtained at the deposition to your clients.
In her spare time, Meghan enjoys practicing yoga and Pilates and traveling. Meghan is a big University of Kentucky fan and enjoys spending time with her family and friends, rooting for both the football and basketball teams.
The next time you need Louisville court reporters, or court reporters anywhere in Kentucky, give us a call!